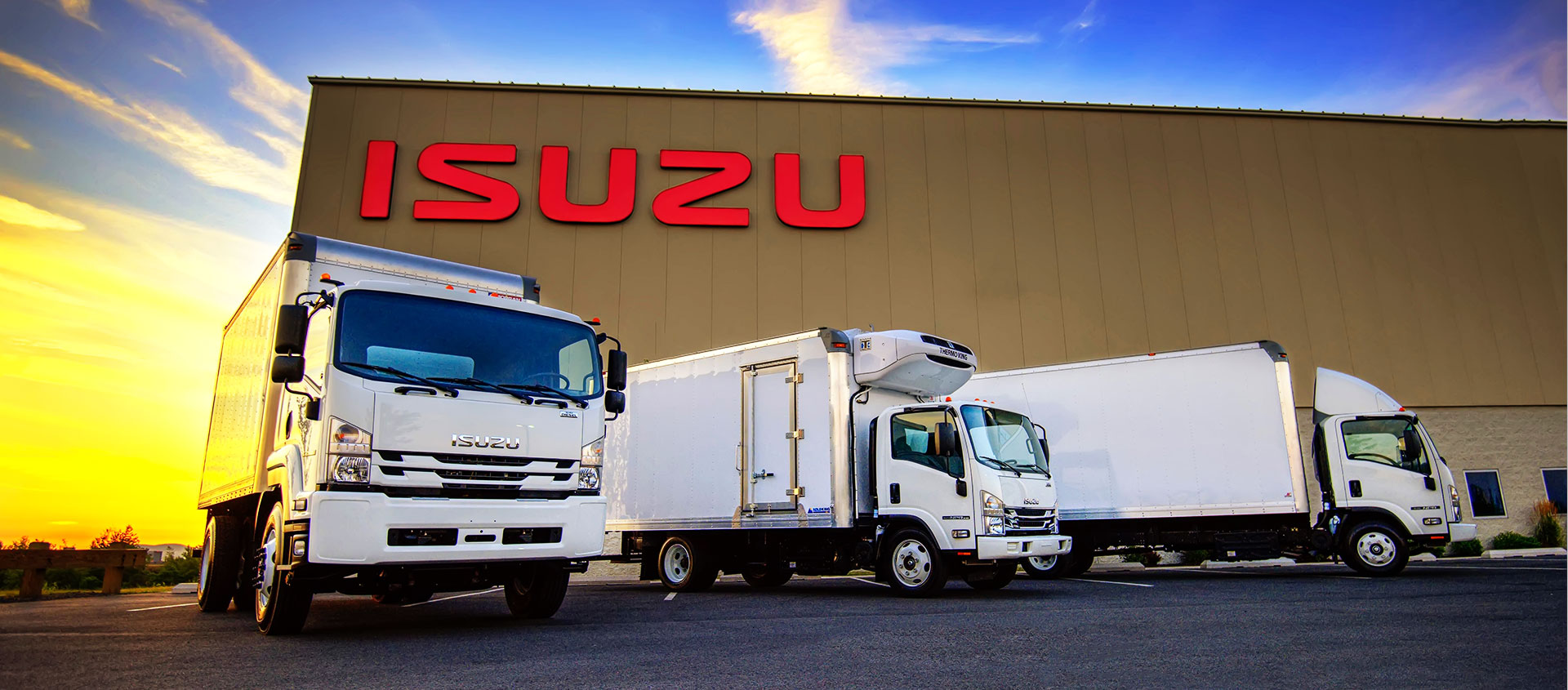 About Us
Isuzu Commercial Truck of America, headquartered in Anaheim, California, is the distributor of Isuzu commercial trucks in the United States. For more than thirty years, Isuzu trucks have been serving America — beginning with the very first Isuzu KS22 that arrived at the Port of Jacksonville, Florida on November 10, 1984.
That first year, just over 1,300 Isuzu trucks were imported into the United States. And in 1986, RL Polk & Company awarded Isuzu commercial trucks with the title of the "Best-selling Low Cab Forward Truck" in the US. It is a title that we still hold dear today.
"Best-selling Low
Cab Forward Truck"
It is not an accomplishment that was simply achieved or that we take lightly. With our 300 plus dealers nationwide, we focus on our customers' needs and strive to exceed their expectations. We see this honor as their faith in our product line and in us. From the first 87-hp Isuzu KS22 to today's 215-hp FTR, quality, durability and a low cost of ownership have been Isuzu hallmarks.
To continue developing the Isuzu product offerings, supporting our dealers and enhancing the ownership experience, we have invested extensively in the US market. In 2016, we opened the Center of Excellence in Northeast Pennsylvania. This state-of-the-art training, distribution, and technical assistance facility represents our commitment to support Isuzu dealers and provide the best ownership experience available to our customers. And in May 2017, production began of the Class 6 FTR that was designed and engineered for the US market. The FTR is produced in a new manufacturing facility in Charlotte, Michigan where our gasoline-powered N-Series trucks are built.
The trust and loyalty of our valued customers and our dealers have solidified our commitment to the US market. We will continue to offer new products, technologies and programs to ensure an exceptional ownership experience and our standing as a leader in the commercial truck industry.